I don't have much to say today that is very different from before. Each new infusion brings with it the same side effects that just range in value of super bad to not quite so bad. This session was a not quite so bad on the physical limitations like muscle contractions and fatigue experience. Unfortunately the nausea has been a level worse than before. I'm still hanging in there.
Crafts: Below you'll find some scrapings, paintings, and models that I've been putting together. The Jolly Roger series will be put on hold because they don't give you a NEEDED rubber band to operate the skeleton's arm, but I like what I have so far.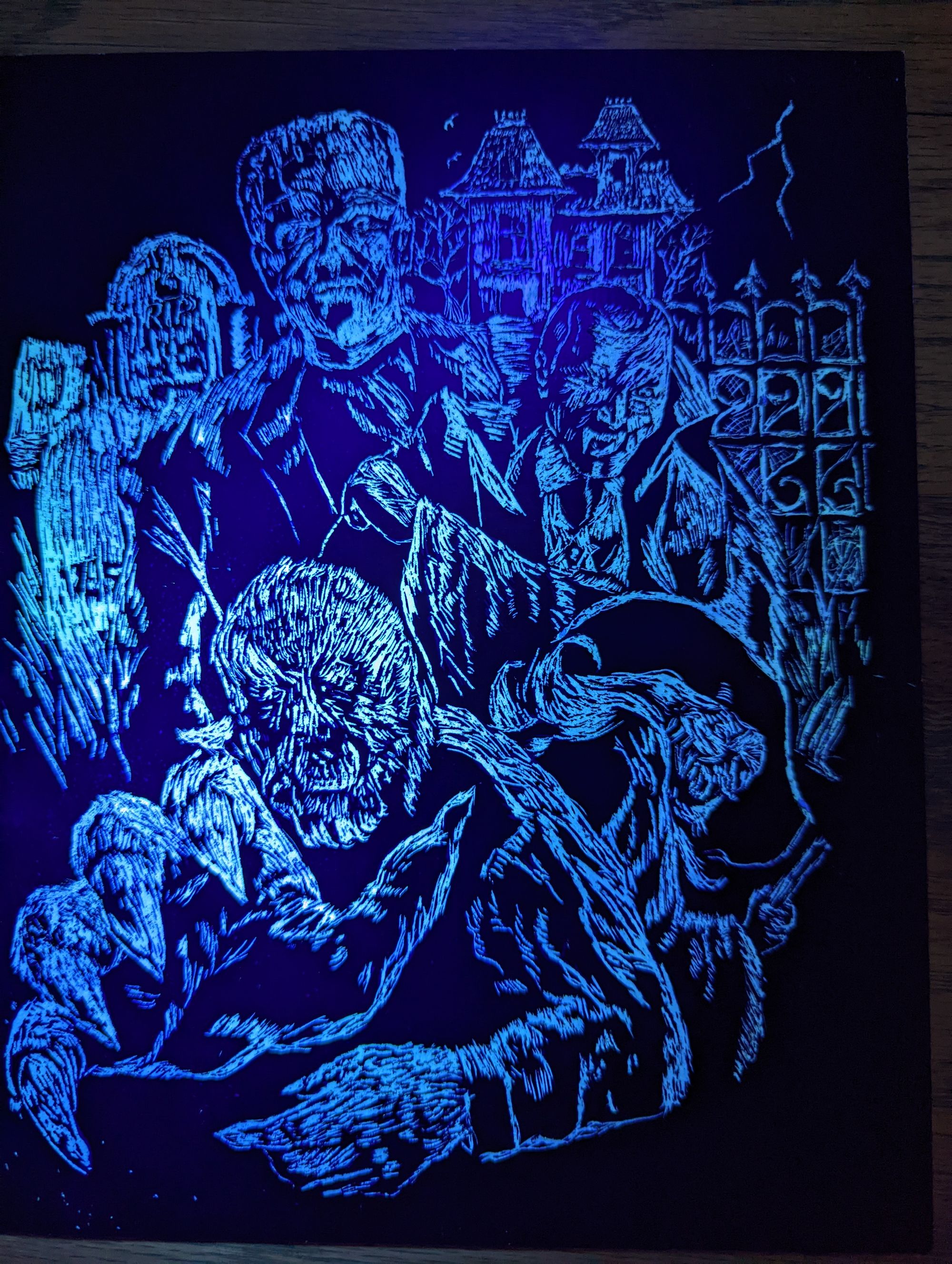 Foods: I've been cooking more lately when I feel up to it. Below you'll see some fried chicken sandwiches, crispy pork belly, and a savory tomato sauce with ziti. My sister sent us these giant frosted cookies for Em's birthday. They are very decadent and delicious.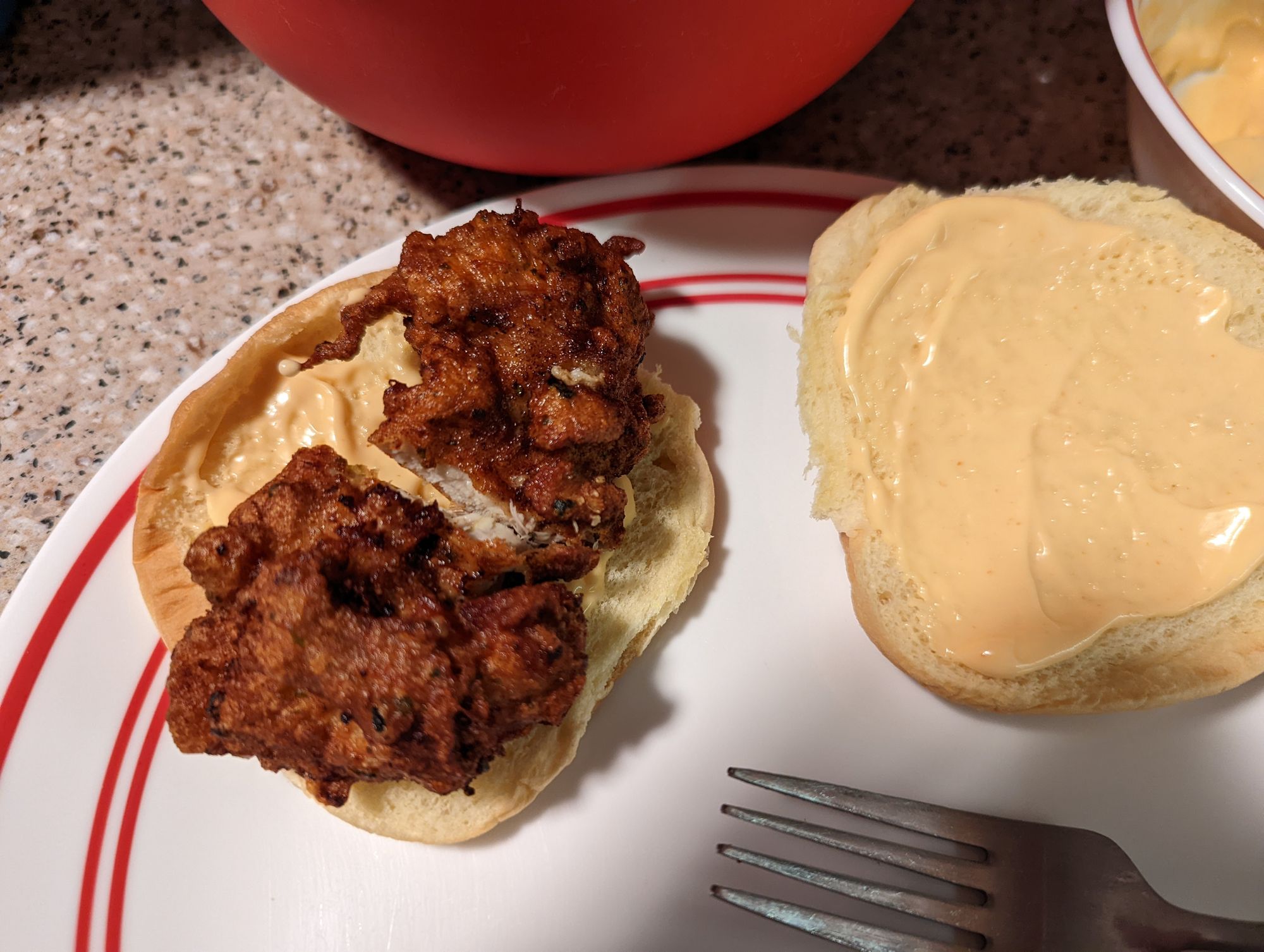 Others: A book about space wars along with some puzzles to pass the infusion time and some terrible hospital food, one of the two plants I'm personally caring for,  hike we took, a fun box of puzzles that I helped Kickstart with a very nice production value to them, visible kitty, and hiding kitty.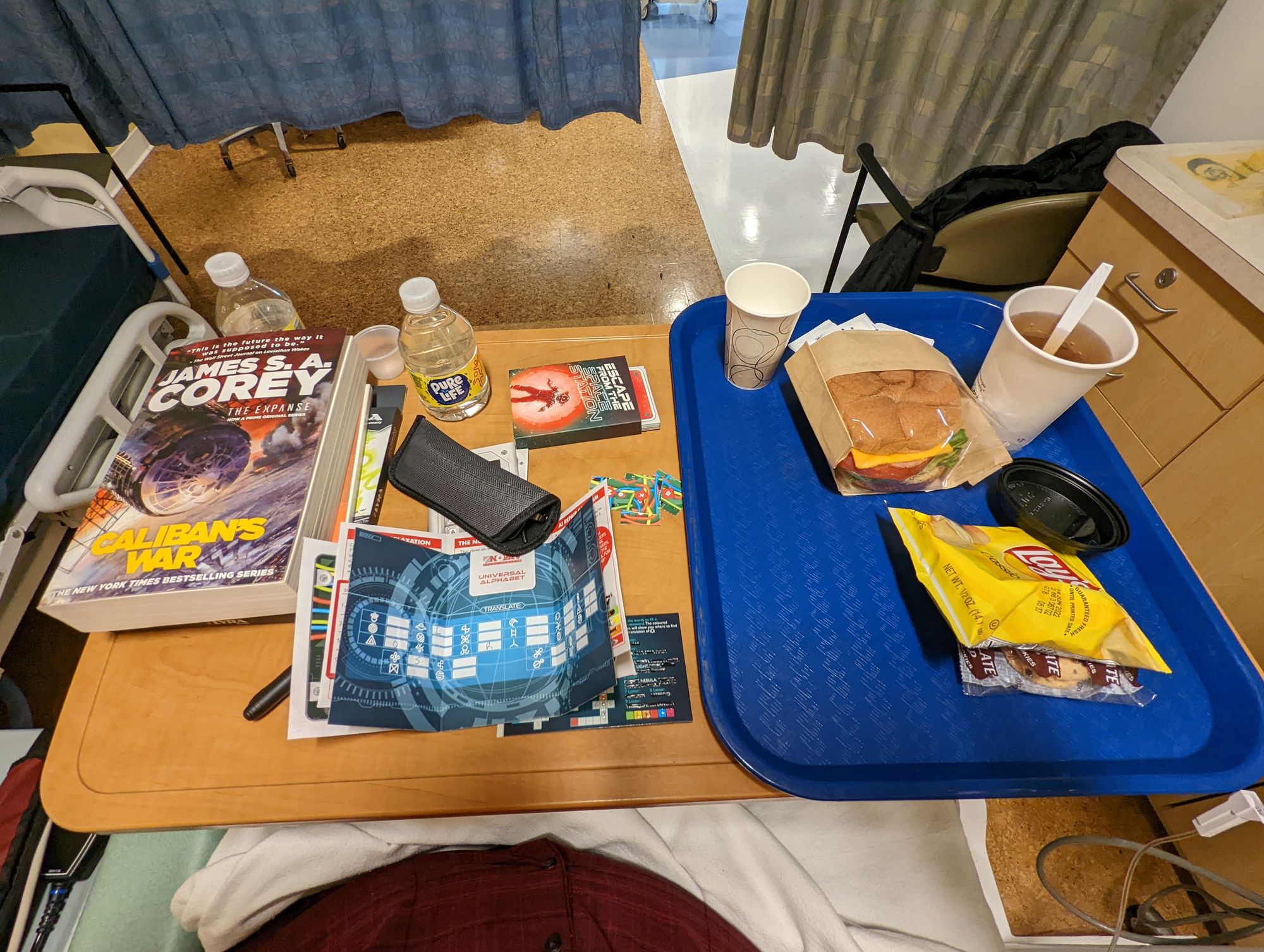 What have I been watching?
Schmigadoon -- I just started this and it looks fun as hell.
Severence -- also at the beginning but I hear good things.
The Tender Bar -- filmed a couple towns over, Ben Affleck, Daniel Ranieri, Tye Sheridan, and Lily Rabe all do a spectacular job under the direction of George Clooney
There's probably others I forget. Oh right, Moonfall was terrible.
What have I been reading?
The Kaiju Preservation Society by John Scalzi
The Fifth Season by N.K. Jemison
The Human Target comic by Tom King and Greg Smallwood
And various listenings and readings of the Critical Role DnD experiences.
Short and sweet! Have a cat!